Highland Park Dance Home     Dance Social Schedule     Instruction     Fitness
Videos     Special Events     Location, Parking, Directions     Pictures

<![if !supportLineBreakNewLine]>
<![endif]>
Dance Lessons and Workshops
Listed below are upcoming dance lessons and workshops just for you.
Also check the Dance Social Schedule page for workshops just before the dance socials.
 
See you soon.

Marc
_____________________________________________________________________________________________________________________________________________
Contact information, and to join the Highland Park Dance mailing list:

Marc Liebeskind
Phone: 201-320-9176
Email: marc@dancinginhighlandpark.com
Website: http://dancinginhighlandpark.com
Mailing address: PO Box 1463, Highland Park, NJ 08904
To subscribe to the mailing list click here
_____________________________________________________________________________________________________________________________________________
<![if !vml]>
<![endif]>Dance classes and workshops are held at:
<![if !supportLineBreakNewLine]>
<![endif]>
IM Gallery, 233 Raritan Avenue, (side entrance) Highland Park, N.J. 08904
(Located between 2nd and 3rd Avenues, behind Somewhere In Time)
GPS may bring you 1/4 block too far south.

Please Note:  There is no on-premise parking, and vehicles should not use the driveway. It is a designated fire lane and it must remain clear at all times, or you could be issued a ticket. If you need to bring or pick up something or someone to or from the Gallery, we do have a back entrance you can bring your vehicle to. Please contact us if you need more information about it.
There is plenty of street parking.  For directions, parking area map, and photos, click here: IM Gallery
IM Gallery is a smoke-free property.

Outside food is not permitted to be brought into or consumed in the studio during classes.  Small snacks and drinks are ok  Please take your trash out with you.

_____________________________________________________________________________________________________________________________________________

For a listing of instructors currently associated with the studio, click here: Instructors

CLASSES and WORKSHOPS

New Dance Class Sessions at IM Gallery Start July 8, 2021
<![if !supportLists]>· <![endif]>Salsa-On-2 advanced beginner continues Thursday, July 8, 2021
<![if !supportLists]>· <![endif]>Hustle Intermediate lessons start Thursday, July 8, 2021
<![if !supportLists]>· <![endif]>West Coast Swing Advanced beginner starts Monday, July 12, 2021
<![if !supportLists]>· <![endif]>And on Saturday, August 7, 2021 - Country Two-Step Bootcamp!
Here are the details:

COVID Information:
Masking requirements: Unless otherwise specified:
If you are fully vaccinated, masks are not required. Please bring your vaccination card or a picture of it.
If you are not vaccinated, masks are required.

SALSA-ON-2 - NEW YORK STYLE – ADVANCED BEGINNER LEVEL Continuation
Meets Thursdays, starting July 8, 2021.
Time: 6:45pm to 7:45pm
Class fee: $20
Instructor: Rainer Trubere
This is an advanced beginner class, building on the beginner series.
Prerequisite: If you have a basic understanding of dancing, especially Salsa, feel free to join in.

INTERMEDIATE LEVEL HUSTLE - Continuation
Meets Thursdays, starting July 8, 2021.
Time: 8pm to 9:15pm
Class fee: $90
Instructor: Rainer Trubere
This is a continuation of the intermediate-level Hustle class, with more variations and patterns. Must have a solid foundation of Hustle basics. Guided practice is available in the time remaining after class until 9:30pm.

WEST COAST SWING LESSONS – Advanced Beginner Level

Meets Mondays, starting July 12, 2021, 6-week session.
Time: 8-9pm
Class Fee: $90 if paid in advance. $18 walk-in.
Instructor: Michael Medini
This builds upon what we learned in the beginner series. Attendees must know the basics: left and right side passes, sugar push, basic whip.

Includes open practice in the time remaining after class until 9:30pm.
Our instructor is Michael Medini. Michael has been dancing West Coast Swing for 9 years and has been assisting teaching for the Rutgers Swing Dance Club for 8 years. He has an Intermediate Instructor Level certification from the Global Professional Dance Instructor Association ("GPDIA") for teaching West Coast Swing, and he competes at the Intermediate Level at WCS events.

Payments can be made via Zelle, check or cash. Please contact Marc at 201-320-9176 or by email: mplieb1@gmail.com for more information.

COUNTRY TWO-STEP BOOTCAMP!
Date: Saturday, August 7, 2021
Time: 2pm to 5:30pm (includes two 15 minute breaks after first and second hours)
Have you ever wanted to learn Country Two Step but never had the chance? Do you already know some Country Two-Step and want to learn more? Are your dance boots/shoes sitting in your closet just waiting for a good Country Two Step Song to come along? Well now is your chance!
For the first time in New Jersey, first time anywhere, you will have the chance to participate in a 3-hour Country Two-Step Bootcamp with Country Two Step instructors Paul Stoddard and Sarahlynn Wilber!
This bootcamp will be broken down into three 1-hour segments, starting with beginner steps and progressively adding higher-level steps. Paul and Sarahlynn won't be teaching just patterns though. They will be giving us drills to learn and reinforce steps and how to put them together into our own patterns! Sounds fantastic, right? Well, it is!
The Bootcamp is only $35 per person, paid in advance.
Registration Deadline: Friday, July 30, 2021
A minimum number of attendees is required.
To register and pay, please contact Marc at (cell) 201-320-9176 (text or call) or by email: mplieb1@gmail.com
Payments can be made via Zelle, check or cash. Credit cards can be accepted but adds a processing fee.
Marc
_____________________________________________________________________________________________________________________________________________
<![if !supportLineBreakNewLine]>
<![endif]>
<![if !vml]>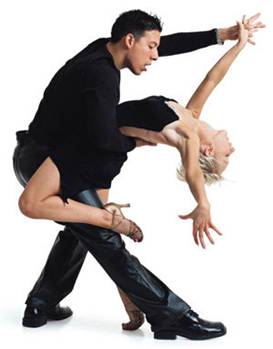 <![endif]>
_____________________________________________________________________________________________________________________________________________
Dance and exercise, like any physical activity, may involve risk of injury, and your participation assumes that you are in good health and you take responsibility for any risk of injury that may occur.

_____________________________________________________________________________________________________________________________________________

IM Gallery, 233 Raritan Avenue (rear), Highland Park, N.J. 09804.
<![if !supportLineBreakNewLine]>
<![endif]>
Highland Park Dance Home     Dance Social Schedule     Instruction     Fitness
Videos     Special Events     Location, Parking, Directions     Pictures
<![if !supportLineBreakNewLine]>
<![endif]>

<![if !supportLineBreakNewLine]>
<![endif]>